Video Gallery
Find out what happening at the library every month!
At the Library airs on QATV-11 on Thursdays at 8:30 p.m.
Fridays at 1:30 p.m.
Saturdays at 11:30 a.m.
Sundays at 11:30 a.m.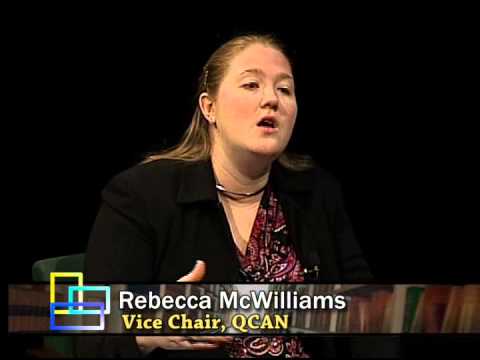 Find out about the library's Kill A Watt program in this interview with Quincy Climate Action Network's Rebecca McWilliams

Librarian Will Adamczyk talks about our new e-reader services.

Children's Librarian Julie Rines demonstrates the library's new Early Literacy Station, an educational computer for young children.

Librarian Linda Beeler talks about the library's Quincy Sun database.

Assistant Director Megan Allen talks about the library's new website and some of the new features now available to the public.

English Talk Time coordinator Molly Makrogianis discusses the library's free conversation practice classes for English language learners.